• If you want to invest in the Middle East, Her Group has a wide network leading in the region •
---

GLAVA HOLDING – OUR STORY: began with an unwavering passion for the arts as a powerful medium of expression and connection. At the heart of our mission is the recognition that music holds a profound significance, not only for our present generation but also for the generations to come. We want to emphasize that while we strive to bring music to its full potential, we humbly acknowledge that the music itself does not belong to us. Instead, it belongs to the future, to those who will inherit its melodies and rhythms.
Our founder, Ghassan Chartouni, shared this belief, and his vision was to transform music into a thriving and sustainable industry in the MENA region, all while honoring its rich heritage and embracing its evolving nature. By cherishing and nurturing music, we are not only contributing to its preservation but also ensuring that it continues to resonate with and inspire future generations.
MISSION: Our mission is to bring arts and science together with our 360° formula. Our approach is steeped in market relevance, digital know-how, scientific tools, and steered by our high-experienced teams.
VISION: Our vision is to transform the "Artisanat" into an actual concrete industry. This vision aims to project long-term goals of laying down a foundation for upcoming generations in order to improve our culture, economy, and subsequently create a better future for the industry.
---

WE ARE AN INDEPENDENT LABEL WITH A MAJOR VISION.
Watary is a music label and aggregator that has been shaping the music industry in Lebanon and the Arab world for over a decade. Watary
has achieved repetitive success stories, helping artists reach stardom with the help of its sister company Music is my Life.
Being both a label and an aggregator allowed us to produce and create new stars in the market and to promise highest digital revenues for
existing and new stars all over the arab world.
As a label, Watary goes beyond distribution by studying and analyzing the "musical product" and developing encompassing strategy,
comprehensive marketing plans, digital and social media tools, and target markets. In contrast, traditional aggregators primarily focus on
distribution. Watary understands the importance for artists to stay current in the digital world and provides guidance and strategies to
ensure their presence across all platforms, maintaining a coherent and unified brand image.
In addition to its role as an aggregator, Watary offers a full range of artistic services. From crafting the music product to marketing,
distribution, and content strategy, Watary provides a 360-degree plan to meet the needs of artists at any stage of their careers. Leveraging
its extensive experience in the music and entertainment industry, Watary offers top-notch PR services, content creation, image
consultancy, press and media liaison, promoter support, and crisis management. Watary caters to a wide range of budgets, curating the
best products and services for its clients.
With Watary, artists can expect not only distribution but also a comprehensive management service that propels their careers forward and
maximizes their success in the music industry. Watary also chooses at the end of every year a certain number of artists to produce for them
(shift from distribution to production).
---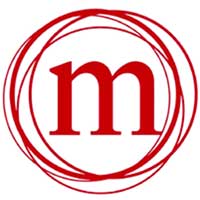 FAME TREATMENT IN ARTIST MANAGEMENT
At Music Is My Life, we go beyond traditional artist management by providing a unique approach that we call "Fame Treatment." Our comprehensive artist management services encompass not only the essential aspects of music, branding, marketing, and performances but also a strategic integration of science and data-driven insights.
We firmly believe that for an artist to succeed, it is crucial to embrace a holistic vision and be prepared for the dynamic music industry. We offer specialized coaching and guidance to nurture their talent, instill a strong sense of purpose, and equip them with the tools necessary to thrive in this competitive landscape.
While technology plays an important role in accelerating transformation, we understand that it cannot replace the management of culture and the indispensable human touch. We combine the power of technology with our deep industry knowledge and expertise to create a balanced approach that maximizes an artist's potential.
One of our notable achievements in merging arts and science is the development of the Artist Profile Meter (APM), a groundbreaking scientific tool. The APM allows us to analyze and evaluate an artist's profile, identifying key areas for growth and providing actionable insights to optimize their career trajectory. By leveraging data-driven strategies, we can make informed decisions, tailor our management approach, and position artists for success in the ever-evolving music landscape.
Through our fame treatment methodology, we guide artists in transforming their creativity into sustainable careers. We not only sign artists to make them products but also facilitate their growth into recognizable brands and even lovemarks—establishing enduring connections with their audiences.
In addition to our artist management services, Music Is My Life excels in booking engagements for our artists. We leverage our extensive network to secure opportunities for performances at events, concerts, private parties, festivals, and various international or regional setups. Our dedication to finding suitable sponsors further enhances our artists' visibility and expands their reach.
With Music Is My Life's holistic approach, blending art and science, we provide comprehensive support that empowers artists to thrive in the music industry. By combining our expertise, technology-driven insights, and a management culture that values data and know-how, we create a nurturing environment where artists can reach their full potential and leave an indelible mark on the world of music.